Avalanche risk forecasts for Torridon to continue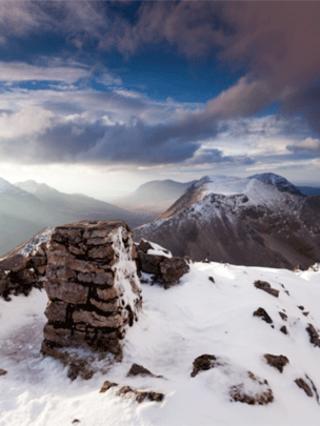 Avalanche risk forecasts for mountains in Torridon are to continue this winter following a pilot project.
The Sportscotland Avalanche Information Service (SAIS) assessed threats in the area for the first time during the winter of 2013-14.
It said the forecasts would be more regular this winter.
Before the pilot, SAIS had concentrated on five areas - Creag Meagaidh, Glencoe, Lochaber, Northern Cairngorms and Southern Cairngorms.
The continuation of forecasts for Torridon is mentioned in the SAIS newly-released annual report.
The report also confirms an estimated figure from earlier this year that there were 350 avalanches recorded last winter.
Of this number, 325 of the snow slides occurred naturally and 25 were incidents triggered by people. There were no avalanche-related deaths.
During the winter of 2012-13, eight people died because of avalanches. It was the highest number of deaths in five seasons of SAIS forecasts.
The latest season of forecasts will start next month.