Road policing being reduced says MSP John Finnie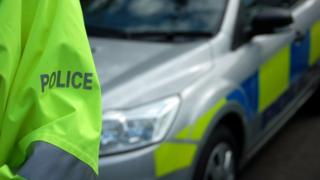 Specialist road policing units will be based in central Scotland and only provide 24-hour cover on motorways from next year, MSP John Finnie has said.
The Highlands and Islands MSP said he been given information that round-the-clock cover would be provided from Glasgow, Motherwell and Edinburgh.
Police Scotland said shift patterns were changing to "ensure officers were deployed in the right place".
It said roads policing support would remain across Scotland.
However, Mr Finnie said he believed the service was being downgraded.
He said: "Of course Scotland's motorway network is important and must be properly policed but the same is true of the trunk road network in the north of Scotland.
"A major deterrent to would-be law breakers is the possibility of detection.
"This is particularly the case with travelling criminals who must be intercepted on our road network before visiting crime sprees on remote and rural communities.
"Whilst clearly the onus for that prevention does not lie exclusively with road policing units any reduction in visibility has the potential to negatively impact of the prevention of crime."
Ch Supt Iain Murray, head of road policing, said officers would be deployed where they were needed.
He said: "Local communities repeatedly tell us road safety is one of their key concerns which is why it is one of our top policing priorities.
"As a single service, we are now able to match resource to wherever it is needed, for example, we now have more than double the numbers in the Highland and Islands division than under previous arrangements.
"We will continue to match our resources to demand particularly when the roads are busiest and where we can maximise our influence on road users and make Scotland's roads safer.
"Officers will be available to deal with demand around the clock."