Campaigners warn of legal action over Skye hospital plan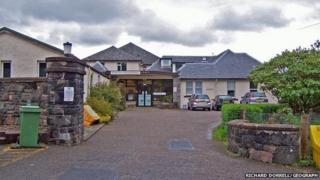 Campaigners have said they could seek a judicial review of the consultation process into the site for a new hospital for Skye and Lochalsh.
A campaign was set up by islanders in the north of the isle after Broadford was chosen as the preferred site and not the island's capital, Portree.
NHS Highland has defended the options appraisal carried out by a steering group.
The Scottish Health Council has also said the process was legitimate.
Correct process
A spokesman for NHS Highland said the health board was confident the process had been followed correctly, and said a preferred location had not been pre-determined.
Broadford, Skye's second largest settlement, was chosen as the preferred location for island's new main hospital in March.
The site would also be used by the Scottish Ambulance Service and provide a base for community health and social care workers.
Under the proposals, Portree Hospital would be upgraded.
NHS Highland said it would act as a smaller "spoke" hospital to the hub facility, to be built in Broadford.