Date set for A9 average speed camera system going live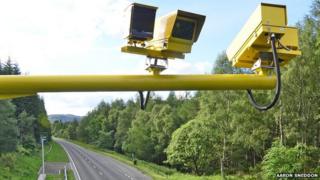 A network of average speed cameras on the A9 between Inverness and Dunblane will go live on 28 October.
The A9 Safety Partnership, whose members include Police Scotland and Transport Scotland, has confirmed the date.
The project, costing £2.5m, involves installing cameras at 27 sites.
The system is opposed by campaign group A9 Average Speed Cameras Are Not the Answer. It has called for action to tackle bad overtaking.
A pilot project allowing HGVs to travel at 50mph on the same stretch of the A9 will also start on 28 October.