Mobile speed camera to target Kessock Bridge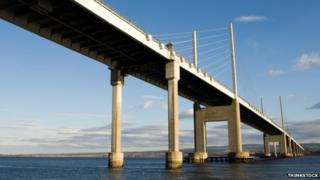 A mobile speed camera will start to be routinely deployed at the Kessock Bridge at Inverness.
The limit on the crossing was reduced to 50mph as part of a £13.2m resurfacing and repair programme that was completed earlier this year.
The Northern Safety Camera Partnership said a mobile safety camera van will monitor speeds on the bridge.
About 30,000 vehicles use the bridge every day making it one of Scotland's busiest crossings.