Faulty lights cause congestion in Inverness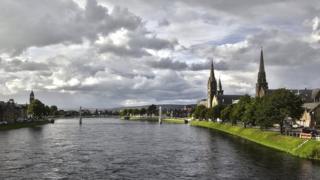 Technical difficulties with the traffic lights network in Inverness city centre have caused congestion, Highland Council has said.
The problems come two weeks after a faulty signals badly affected travel across the city and delayed some motorists for up to an hour.
Lights on Ness Bridge and Bank Street were identified as causing problems.
Highland Council said engineers have resolved the latest technical problem.