Lochaber's Corran Ferry refit moved to avoid holidays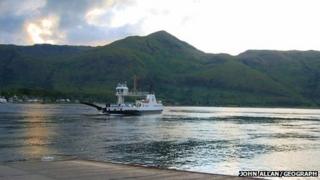 The annual refit of a local authority-run ferry has been moved to avoid the October school holidays and the Mull car rally on 10-12 October.
Highland Council said it had taken the decision in response to concerns from local communities.
There were concerns the absence of the ferry would lead to congestion on the roads around Loch Linnhe.
Free Crossing for Corran, a group campaigning for the ferry service to be free of charge, has welcomed the move.
The Corran Ferry allows access to and from the communities of Ardgour, Morvern and Ardnamurchan via a narrow stretch of Loch Linnhe in Lochaber.
It is also used by people and businesses on Mull, who first travel to the mainland on the Fishnish-Lochaline ferry.
The Corran Ferry and Fishnish-Lochaline services also offer tourists an alternative to the Oban to Mull ferry.