Firms urged to agree to Scottish parcel delivery guidelines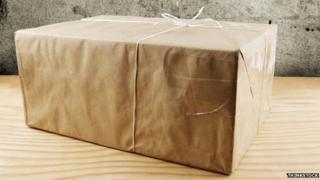 Online retailers and delivery companies have been urged to agree to work to guidelines designed to offer people in rural areas fair delivery charges.
The Statement of Principles for Parcel Deliveries was developed by a working group set up by Consumer Futures and the Scottish government.
Research has suggested that people living in rural and remote areas pay more for deliveries.
The study also recorded complaints about poor services to these locations.
Enterprise Minister Fergus Ewing said he was urging companies to sign up to the statement now as people were already starting to think about Christmas shopping.
He said: "Unfortunately we're still finding that many customers in Scotland's Highlands and Islands are faced with disproportionate costs when it comes to the delivery of their online purchases.
"It's not fair that people in island communities or the Highlands are being charged an excessive amount when they are ordering the same items as people in other parts of the UK."
Mr Ewing added: "Retailers should take on board our statement of principles, and in turn customers, particularly in the Highlands and Islands, will receive a better service."
Last month, the UK government set out best practice for businesses such as couriers, online retailers and delivery firms based on the Scottish set of principles.