Walkers and climbers in summer hypothermia warning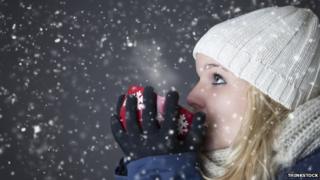 Mountaineers and hillwalkers have been warned that bad summer weather puts them at potential risk of hypothermia.
Sleet has been forecast for some areas of Scotland as well as heavy rain and high winds, the Mountaineering Council of Scotland (MCofS) has said.
The organisation has urged people to dress appropriately for the conditions and not to expect more usual summer weather.
The MCofS also said walkers should be checking weather forecasts.
Its temporary mountain safety adviser, David Monteith, said: "Wind and rain are the classic combination for bringing on hypothermia.
"Once someone's clothes are wet through the wind can have a tremendous chilling effect, even though the air temperature is not that low in itself."
He added: "Walkers should also consider a simpler, low level route option or plan a viable escape route if they are aiming to go high."
Tallest mountain
Mr Monteith said the medium-term weather forecast was for some respite in the wet and cold weather, but said it was only expected to be a temporary break in the bad weather.
In June, the MCofS said snow continued to pose a risk to walkers and climbers tackling routes on Ben Nevis.
It said that while it was warm enough down in Fort William to wear t-shirts, wintry conditions persisted at the summit of Britain's tallest mountain.
Risks included large overhanging ledges of snow called cornices which can be mistaken as solid ground.