Contract worth £30m to design Inverness to Nairn A96 upgrade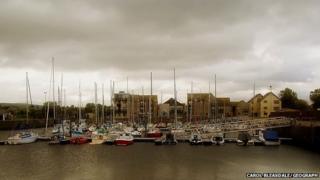 A contract worth at least £30m to come up with the detailed design work for the first section of an upgraded A96 has been advertised.
The stretch involved runs from Inverness to Nairn and includes a bypass for Nairn.
Details of the preferred option for the section's layout and route could be announced in October.
The A96 is to be upgraded to dual carriageway all the way from Inverness to Aberdeen by 2030.
The first section involves about 18 miles (30km) of road.
Transport Minister Keith Brown said a design consultant would be appointed early next year.
He added: "Dualling the A96 is a significant undertaking which requires careful, in-depth planning and design to ensure that we deliver the right scheme to help tackle congestion and provide better journey time reliability and road safety for all users."