Gaelic broadcaster MG Alba secures extra funding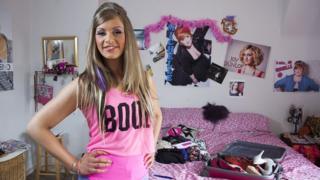 Gaelic broadcaster MG Alba will receive an additional £1m in funding over the next two years.
MG Alba was set up to ensure that high-quality Gaelic television programmes are made available to viewers in Scotland.
It runs the digital television channel BBC Alba in partnership with BBC Scotland.
The channel which started in 2008 features news, documentaries, comedy and children's programmes.
The new £1m funding has been made available from the UK government.
Ministers had previously announced they would provide MG Alba with £1m for 2015-16.
MG Alba's chairwoman Maggie Cunningham said: "This additional support is most welcome as it helps enable the channel to drive forward its commitment to developing programme-making in key areas of the channel's creative operations.
"It is very reassuring to see continuing support for Gaelic and BBC Alba from across the political spectrum at both Scottish and UK levels."
The funding has come in an important year for MG Alba and the channel.
In the spring, MG Alba's programme Two Days in October won best entertainment category at the Celtic Media Festival.
Next month BBC Alba's Bannan - the first Gaelic soap for years - will be premiered at the Edinburgh International Film Festival.
Three half-hour pilot episodes of Bannan, The Ties That Bind in English, were commissioned by the Gaelic channel.
It follows the story of a young woman's return to the island she left when she was 18 to escape from her family and the location.
Chris Young, who produced E4 comedy The Inbetweeners, worked with screenwriter Chrisella Ross and actor-director Tony Kearney on Bannan.
If the pilots are successful, up to 20 episodes a year could be produced. The show was filmed on Skye.