Funding announced for Scottish fishing projects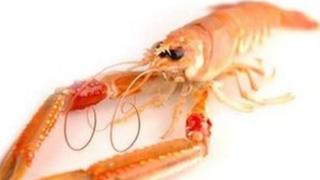 Grants totalling £6m will benefit 109 projects in Scotland's fishing industry, the Scottish government has said.
The European Fisheries Funding will go towards schemes in the Western Isles, Northern Isles and Aberdeen.
Research projects aimed at improving the management of inshore fisheries will receive £1.4m.
The funding was announced by Fisheries Secretary Richard Lochhead during a visit to the Western Isles.
He said: "This latest round of grants is expected to trigger capital investment of £14.6 million, when the contribution made by businesses themselves is taken into account.
"Companies and individuals around the country are set to benefit, from fishing ports of the north east to the south west, from the Western Isles to the Northern Isles."
Duncan MacInnes, secretary of the Western Isles Fishermen's Association, said: "This latest round of EFF awards is welcome news here in the Western Isles.
"As well as grants for individual vessels, the research projects being funded will be of huge benefit to fishermen working in the inshore waters of Scotland."