Fuel poverty among older people 'highest in isles'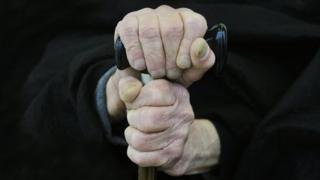 Almost 60% of people aged over 60 and living in rural parts of Scotland are living in fuel poverty, according to a new report.
The study by Scotland's Rural College said that the figure compared with 45% of over 60s in urban areas.
According to the report, Rural Scotland in Focus 2014, the highest levels of fuel poverty were found in Orkney and the Western Isles.
The study suggested 75% and 76% of older people there were affected.
People in fuel poverty include those who spend a high amount of their income on heating their homes.