Wark, Magnusson and Tonkinson for Nairn festival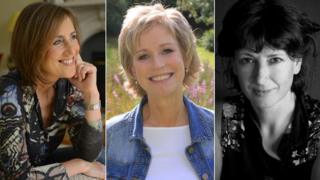 The line-up for the Nairn Book and Arts Festival has been announced.
They include broadcasters Kirsty Wark and Sally Magnusson and writers Malcolm Mackay, Ann Cleeves, Alex Gray and Kapka Kassabova.
Musical performances will include the Scottish Tango Ensemble, Tim Kliphuis Trio and Four Seasons of Song.
Children will be offered free admission to a Charlie Chaplin film and other events during September's festival.
There will also be a comedy night featuring Paul Tonkinson, who has been supporting Michael McIntyre on a tour.
Festival chairman David Godden said: "This year, we have some of Scotland's top writers on crime, history, cookery, dance, gardening and golf.
"The musical side of the festival comes to the fore, with our first-ever massed singing event, and an impressive line up of musicians, from traditional through jazz to tango."