Canna's primary school reopened for three pupils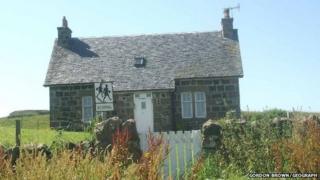 A primary school on one of Scotland's smallest inhabited islands has been reopened after being closed three years ago.
Highland Council has restarted classes at the school on Canna, a tiny isle off Skye, after two new families moved there earlier this year.
The three pupils are being taught as part of a cluster arrangement with a primary school on the Isle of Rum.
Canna is owned by the National Trust for Scotland.
The island's primary school was mothballed in June 2011.