Seventh cat poisoned with antifreeze in Culloden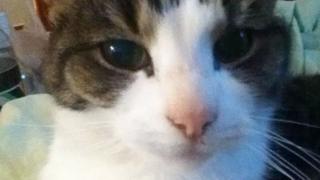 A seventh cat in two years has been poisoned with antifreeze in Culloden in Inverness, the Scottish SPCA has said.
The animal welfare charity said the latest pet was a four year old called Biffy. The cat, which lived in Walker Crescent, died on 1 May.
Three other cats from Walker Crescent died in March 2012.
Three cats from nearby Hazel Avenue died between April 2013 and January this year. The SSPCA said it was "extremely concerned".
Senior Inspector Andy Brown said: "Yet another beloved pet has lost its life and Biffy's owner is understandably devastated, as are all the other families whose cats have died under such awful circumstances.
"One man from Hazel Avenue has now lost three cats and has even considered moving home because of this."