New operator appointed for three hotels on Skye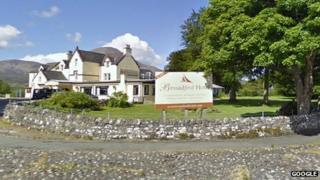 A new company has been appointed to manage three hotels on the Isle of Skye after the previous operators went into administration.
Perle Hotels Ltd takes over the running of The Broadford, Marmalade and Bosville from Skye Hotels Ltd.
Skye Hotels had been managing the three businesses since last summer.
The Broadford Hotel is situated in the village of Broadford, while the Marmalade and the Bosville hotels are in Portree.
Joint administrators, Iain Fraser and Tom MacLennan of FRP Advisory, said the administration of Skye Hotels was caused by severe cash flow problems and rapidly rising operating costs.
Mr Fraser said: "It was not sustainable for Skye Hotels to continue providing a management service and hence the only alternative for the company was administration.
"The hotel owners moved very quickly to appoint Perle Hotels Limited, thus ensuring minimum disruption to customers, staff and suppliers.
"For the avoidance of doubt, the three hotels and their owners are not in administration and remain in a strong financial position. It is only Skye Hotels that has gone into administration."