Motorcyclists warned over road safety as season starts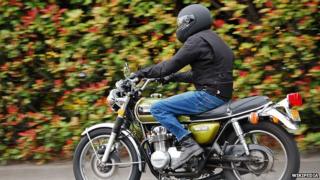 Motorcyclists are being warned to take care on the roads as the biking season gets underway.
Traditionally, May is recognised as Motorcyclist Awareness Month.
Fatalities on the road were at their lowest ever in 2012 but police say there is still improvements to be made.
Three bikers have died on the roads in the north of Scotland in the last month and older riders in particular are being warned to take care.
Statistics show that motorbikes account for 1% of traffic but 12% of deaths on the roads.
The figures also show that 90% of casualties are male and almost a third of them are aged between 40 and 49.
The vast majority of motorbike accidents happen between April and September.
Most incidents happen in daylight when the weather is fine while most serious and fatal accidents happen in rural areas on roads with higher speed limits.