Shares offered in community wind farm in Lewis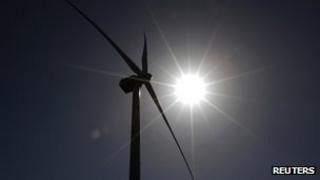 Residents on the community-owned Galson Estate in Lewis have been offered shares in the next phase of the area's wind farm development.
Two turbines are to be added to the existing turbine at Baile an Truiseal.
The Galson Trust has described the move as "an ethical investment" that would benefit the local community.
People living in the wider population, beyond the estate's boundaries, have also been offered shares in the development.
The community-run trust controls 56,000 acres (22,662 ha) of land between the Port of Ness to Upper Barvas.