Inverness to host 2015 Celtic Media Festival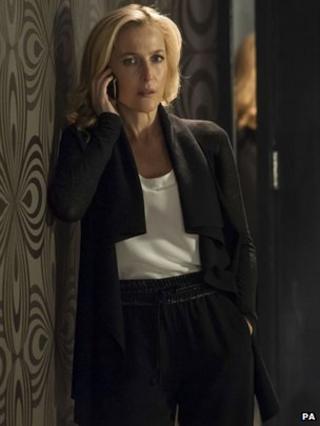 Inverness is to host next year's 36th annual Celtic Media Festival.
The international event showcases film, television, radio and digital media from Cornwall, Brittany, Ireland, Isle of Man, Scotland and Wales.
The three-day festival and awards ceremony has been held twice in Inverness - in 1987 and 1991 - and elsewhere in Scotland seven times.
This year's event was held in St Ives. Winners included Welsh drama Hinterland and Scottish animation Spectators.
Shortlisted for awards were Irish drama The Fall, starring Gillian Anderson, BBC Scotland documentary Sins of our Fathers and Isle of Man animation Manannan.
Dates and venue for the Inverness event will be announced at a later date.
The city's provost, Alex Graham, said: "Attracting international events and festivals to the city is important to the local economy as they generate income for visitor providers and publicise the city to people across the globe."
Hamish Fraser, chairman of Highland Council's Gaelic implementation group, said: "I am delighted that the Celtic Media Festival is returning home to the Highland capital next year.
"The Celtic Media Festival supports the development of lesser used languages across the Celtic nations and is a hugely important event in the Gaelic calendar."
One of the festival's highlights is the presentation of the Bronze Torcs for Excellence. Categories include factual series, arts, drama, sport, current affairs, best app, innovation and radio station of the year.
The event also has talks by guest speakers from the media industry.
This year's festival had a Here Come The Girls panel discussion on gender balance and the portrayal of women on screen.
On the panel were The Fall's director Justin Thomas Glover, My Mad Fat Diary writer Tom Bidwell, director of Scott & Bailey Morag Fullerton, The Crash director Sarah Walker and Marianne Buckland, former Channel 4 commissioning editor.