Bettyhill postcode complaint prompts review of rural fuel discount scheme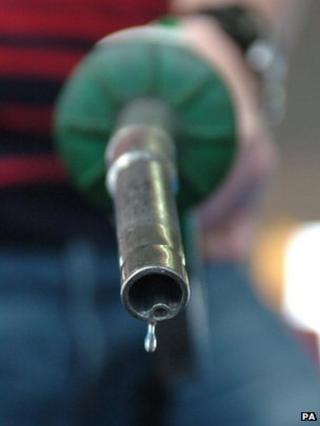 The UK Treasury will look at finding a "better system" than using postcodes for assessing areas for inclusion in the rural fuel discount scheme.
The scheme reduces the amount of money that motorists in remote and rural places pay for petrol and diesel.
Chancellor George Osborne said an alternative to postcodes would be sought following a complaint from Lib Dem MP John Thurso.
Mr Thurso said Bettyhill in Sutherland was penalised because of its code.
He pointed out that Bettyhill has the same postcode as Thurso in the neighbouring county of Caithness.
The Thurso area has a population of more than 7,000 while Bettyhill, 30 miles (48km) away, has about 200 people.
The small community has one fuel station, but is not in the rural fuel discount scheme.
Thurso's postcode is also the subject of a separate row.
Calls have been made for Caithness and North Sutherland to be given a new postcode instead of one connected to Kirkwall, over the sea in Orkney.
Introduced in March 2012, the fuel discount currently applies to the Hebrides, Northern Isles, islands in the Clyde and the Isles of Scilly.
Retailers register with HM Revenue and Customs to claim 5p a litre relief on fuel for sale to the public.
The UK government has applied to European Commission to add 17 more postal areas to scheme, but they do not include KW14.