NHS Highland chiefs to meet on Castletown pharmacy plan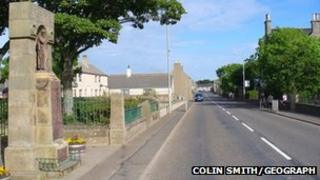 Health chiefs are due to meet in Caithness to consider whether to give permission to controversial plans for a new pharmacy in Castletown.
The meeting will involve NHS Highland managers and applicant Sanjay Mahju, of Glasgow-based Apple Pharmacy Group.
Local GPs dispense as well as prescribe medicines and there are concerns that the viability of the practice will be harmed if the chemist goes ahead.
NHS Highland will announce its decision within 15 days of the meeting.
Brenda Herrick, chairwoman of Castletown and District Community Council, said people wanted Castletown and Canisbay GP Practice left to dispense medicines.
She said she hoped NHS Highland would reject Apple Pharmacy Group's application.
Ms Herrick said: "There has been a huge objection, almost unanimous objection, to it.
"Five hundred people turned up to a public meeting about it. We want to keep our current surgeries exactly as they are."
Mr Mahju said his business would not threaten the viability of the GP surgeries, and said doctors would only lose funding for dispensing medicine.
He said: "The GPs are earning above average GP salaries.
"The money that is being taken away is extra profit on drugs."