Plaques to honour Scottish engineer Thomas Telford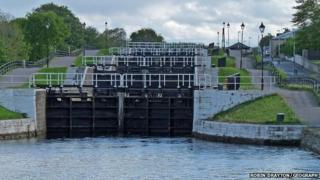 Commemorative plaques are to be unveiled in Scotland and Sweden in honour of 19th Century Scots engineer Thomas Telford.
The plaques will acknowledge his contributions to the construction of the Caledonian and Gota canals.
The waterways were among the earliest and largest coast-to-coast canals to be built.
The Institution of Civil Engineers will unveil the plaques in Inverness and Motala in Sweden later this month.
Telford, from Westerkirk, near Langholm, was the institution's first president.