Babies accounted for after bloodied babygrow found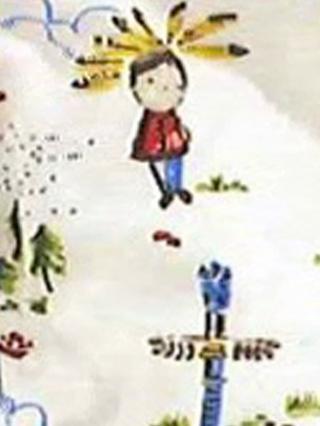 All children up to the age of three months have been accounted for in the area where a bloodstained babygrow sleepsuit was discovered on Tuesday.
The clothing was found on a path between the Plantation and Upper Achintore areas of Fort William.
Police said the blood was human and are "keeping an open mind" about the probe.
The babygrow was sold by Next as part of a three-pack until 2010 and is white with cartoons of Native Americans, trees and totem poles.
Det Insp Richard Baird said: "The item was recovered by police and subsequently examined by forensic scientists.
"There are a number of possible explanations as to how the babygrow came to be found with blood on it and we remain open-minded about this.
"Our primary role is in keeping people safe and our immediate inquiry is focused on the wellbeing of all infants aged up to three months known to be living in the Fort William area.
"Having achieved this, through the assistance of our partners in health services and social work, we are now following a number of other lines of inquiry in relation to this garment.
"I am appealing to the people of Fort William to assist us with this investigation. Someone is missing this item and it's crucial that we find out who so we can be sure that everyone is safe."