Small low-level waste fire at Dounreay reported to Sepa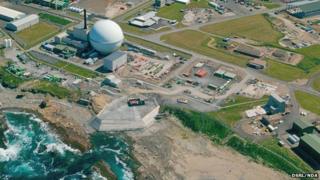 A small fire involving low-level waste was extinguished by firefighters at the Dounreay experimental nuclear power site, an environment watchdog has said.
Wednesday's incident was dealt with by the Caithness site's fire crew.
The Scottish Environment Protection Agency said the fire had broken out within Dounreay's equipment maintenance and decontamination facility.
It said that at this stage there was no evidence of contamination being released into the environment.