Inverness's CCTV camera system to be expanded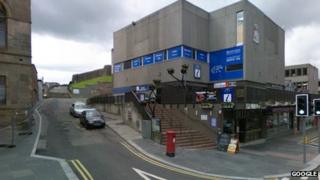 A CCTV camera system in Inverness is being expanded.
A new camera will be installed in Castle Wynd next month, increasing the number of devices covering the city to 41.
Police Scotland and Highland Council jointly run the system and use it to monitor for late night disorder and litter louts.
Increasingly, camera footage has been used to detect road traffic offences and for finding missing people.
In a report to Highland councillors, the system was used in 406 missing person cases in 2012/13 - 3% more than than three years ago.
Police also used the cameras in dealing with road safety incidents on 356 occasions, an increase of 4%.