Tulloch Homes reports best sales performance in years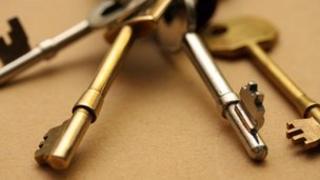 Inverness-based house builder Tulloch Homes has reported its best housing sales performance for six years.
The group has posted a pre-tax profit, before exceptions, of £2m for the year ended June 2013.
Last year, it reported pre-tax losses of £6m for the 18 months up to 30 June 2012.
Tulloch Homes said its turnover had increased by 5.2% to £44.67m and this growth had resulted in it taking on 20 new workers.
They were the company's first new recruits in five years.
Since June last year, 34 more staff have been employed, taking the group's workforce to 150 people.
Tulloch chief executive George Fraser said the company was optimistic about the year ahead.
He said: "There's no doubt the housing market has been showing signs of recovery over the past year.
"Our commitment over the past two years to divest ourselves from non-core activities has given us a strong focus on our house building activities, which has played a significant part in these very encouraging results.
"This has continued since the year end and the outlook is very positive."
Mr Fraser said Tulloch Homes was constructing properties in Aberdeen again.
It has a development at Duff Street and has acquired another site in the city.
He added: "We have also acquired a site in Inverness which has capacity for 350 much-needed new homes and are also looking ahead with confidence to a couple of sites in the Central Belt we had kept on ice for a number of years."
The publication of the company's annual results coincides with the decision by non-executive director Ian Bankier to step down from the Tulloch board to concentrate on his other interests.
These include The Whisky Shop, where he is executive chairman and co-owner, and Celtic where he has been the chairman since October 2011.
Mr Bankier, who has served on the Tulloch board for 18 years, said: "These results prove that the group is firmly back on a stable footing and, as such, it's the right time for me to focus my energies elsewhere."