Western Isles police tweet every crime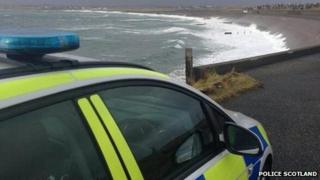 Police in the Western Isles have pledged to tweet every incident they deal with over the weekend.
The marathon online event started at about 09:45 on Friday, when officers on the islands informed their 1,800 followers that they were carrying out speeding enforcement in Stornoway.
Soon after, they said two motorists had been given speeding tickets.
Other tweets described how officers were investigating theft and vandalism incidents.
It is thought to be the first time a police local area command has used their Twitter feed in this way since the creation of Police Scotland last April.
Western Isles Area Commander, Ch Insp Gordon Macleod, said: "We want to give the public an insight into the modern-day policing of the Western Isles.
"We already use our page for appeals, traffic information, weather warnings and display some of the work our officers do within the community.
"Between Friday 21 and Sunday 23 February, our page will show real-time activity, from emergencies and crimes committed to random callouts."
The Western Isles have one of the lowest crime rates in the UK.
But in 2011 local officers launched their first murder investigation in 40 years when the body of 16-year-old Liam Aitchison was found in a derelict building in the Steinish area of Stornoway.
Jonathan MacKinnon and Stefan Millar were each later jailed for a minimum of 18 years after being convicted of his murder.