University of South Wales scientist gets top job at UHI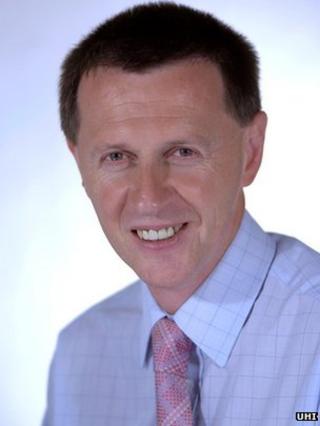 The University of the Highlands and Islands (UHI) has appointed Prof Clive Mulholland as its new principal and vice-chancellor.
He is currently a deputy vice-chancellor at the University of South Wales. The biomedical scientist will take up his new appointment on 1 June.
James Fraser had been in the top job at UHI for two years before retiring in December.
UHI, previously a higher educational institute, became a university in 2011.
It is made up of a network of 13 colleges and research centres in the Highlands, Western and Northern Isles, Moray, Argyll and Perthshire
UHI's rector Garry Coutts said he was delighted Prof Mulholland had accepted the position.
He said: "This is an exciting and decisive time for the university and it is important that our new principal has impeccable academic credentials and significant experience in leading complex organisations.
"Prof Mulholland meets these criteria brilliantly."
Prof Mulholland said: "I am delighted to be joining the university at an exciting time of its development."