Body found in search for Alistair Porteous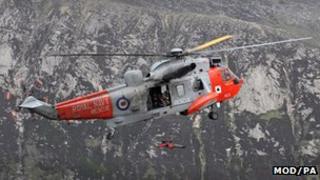 Rescuers searching in the Highlands for a missing hillwalker have found a body.
Alistair Porteous, 56, was last seen leaving his home in Edinburgh on Wednesday. His Saab car was found in Glen Nevis on Saturday.
Following three days of extensive searches by more than 80 mountain rescuers, a helicopter and specialist dogs, a body was discovered in the Steall Falls area on Monday.
It is believed that Mr Porteous had set out on a mountain trail in the glen.
Police said he was an experienced hillwalker but had not told family or friends where he was going.
Avalanches have been reported in the west Highlands and a spokesman for Lochaber Mountain Rescue Team said the searches had been hampered by bad weather.
At the weekend, 18 avalanches were recorded over a 24-hour period by the Sportscotland Avalanche Information Service.