Inverness's Eden Court asks for donations in wills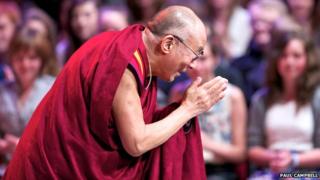 The largest arts venue in the Highlands has appealed to people to leave it a donation in their wills.
Bosses at Eden Court in Inverness said public funding was at its lowest level in the theatre's history.
Two solicitors' firms have offered to write or amend wills for free in return for a donation, or a gift left to the venue in the legal paper work.
Eden Court's new fund-raising Make a Will Month campaign will run for the whole of February.
The theatre's facilities include two cinemas. main auditorium, dance studios and a 264-seated area with stage and control rooms.
It has book and film festivals and, in the past, hosted a visit by the Dalai Lama and political party conferences.
The demand for tickets for the Dalai Lama's visit in 2012 was so high callers jammed the phones to Eden Court's box office
In 2007, it was reopened following a £23m refurbishment and expansion project.
The arts venue's revamp was completed about 12 weeks later than expected and £3m over budget.
A row over Highland Council's funding for the building caused a senior councillor to resign as the local authority's education and culture committee chairman after he said it was a "waste of money".