Space expertise in health projects 'not science-fiction'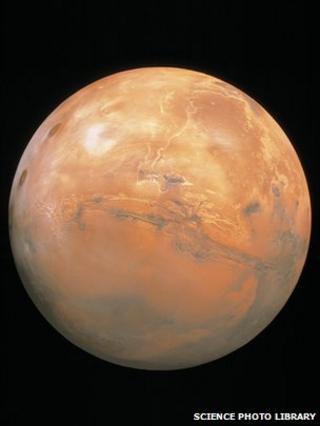 Health projects in Scotland could benefit from expertise from innovations in space and satellite technologies, it has been suggested.
Highlands and Islands Enterprise (HIE) and Oxfordshire-based company Satellite Applications Catapult have agreed to link up in some of their work.
The Centre for Health Science based in Inverness would be involved.
HIE chief Alex Paterson said the move sound like science fiction, but the benefits would be "very real".
Satellite Applications Catapult aims to promote economic growth in the UK space industry.
An effort to land a European rover on Mars is among the projects it has involvement with.
A dummy control room has been set up at the company's offices in Harwell from where instrument teams have been sending commands to a prototype rover in Chile's Atacama Desert.
HIE hopes the firm can add expertise to work being done at the Centre for Health Science, particularly developments in delivery of care and treatment to people living in remote and rural areas.
Satellite technology is already a feature of a project at the centre. Aberdeen University researchers are developing a way of diagnosing strokes through brain scanning done in a patient's home.
Mr Paterson said: "While the idea of working in space technology sounds a bit like science fiction, the benefits for the Highlands and Islands are very real.
"The capabilities and uses of satellites are a perfect fit with our region's current innovations in developing a digital region.
"By bringing together businesses, academics and industry experts we can develop products and services which will change the way we live and work, particularly benefiting remote and rural locations."
Stuart Martin, chief executive of Satellite Applications Catapult, added: "The HIE initiative, and the emerging opportunities in the region, fit perfectly with the Catapult's remit.
"We work with industry, researchers and academia to explore and develop new ideas."