Former MSP John Farquhar Munro dies at age 79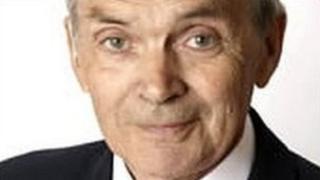 The former Lib Dem MSP John Farquhar Munro has died. He was 79.
Mr Munro was one of the first MSPs to be elected to the Scottish parliament when it was established in 1999.
Representing the former Ross, Skye and Inverness West constituency, he became the oldest MSP in Holyrood.
He stepped down at the Scottish Parliament Elections in 2011.
Scottish Liberal Democrat leader Willie Rennie MSP said: "John F was a canny, crafty Highlander who calmly asserted his place in the political world. His roots in crofting and the west Highlands gave the strength and depth to endure the trials of politics.
"Delivering the right status for Gaelic, protecting crofting and abolishing the Skye bridge tolls are just a few of his many achievements in public life.
"His character and personality attracted friends from across politics. Our thoughts are with his wife Celia, who was a tower of strength in all he did, and all his friends and family."
First Minister Alex Salmond said: "My thoughts and condolences are with John Farquhar Munro's wife and family at this sad time.
"John Farquhar was an outstanding champion for the Highlands and leaves an impressive legacy on issues such as land reform, crofting and Gaelic. He was a tireless campaigner and played a central role in opposing and ultimately securing the removal of the Skye Bridge tolls.
"John Farquhar Munro was always his own man, campaigning beyond party loyalties, which is one reason he will be remembered with respect and affection right across the political spectrum."