No sign of 'rat-infested ghost ship' Lyubov Orlova off UK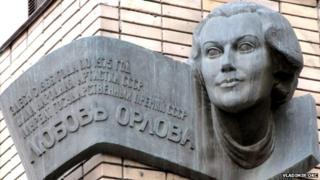 Coastguards have not made any sightings of an abandoned vessel dubbed a 'rat-infested ghost ship'.
The Russian-registered cruise ship Lyubov Orlova was cut adrift while being towed from Canada almost a year ago amid problems having it scrapped.
According to newspaper reports, experts believe winter storms may have driven the boat towards Ireland, Scotland or England.
Coastguards said there have been no reported sighting since last year.
Built in former Yugoslavia, the ship is named after a 1930s Russian actress.
The ship had been due to be scrapped in the Dominican Republic, but ended up being set adrift.
In a statement, the Irish Coast Guard said: "There is no further action required by Ireland and there are no reports and sightings.
"Normal costal surveillance activities are carried out which are aware of the issue of the vessel."
A spokesman for the UK Maritime and Coastguard Agency said: "We have received no reported sightings of the vessel since April last year, but we will respond accordingly."
A salvage company is reportedly interested in locating the Lyubov Orlova.
There is also a blog, Where is the Lyubov Orloba?, that follows the vessel's story and records reported sightings.