Alarm was disconnected on fatal sinking boat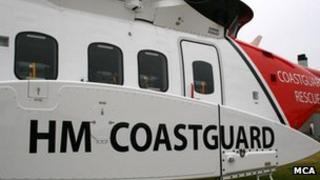 An alarm had been disconnected on a fishing boat which sank, leading to the death of one of its crew, the Marine Accident Investigation Branch has said.
The Achieve's crew was not warned that the vessel's fish hold was flooding.
The MAIB also said a distress button that would have aided the rescue effort was not used, delaying coastguards' response time by 45 minutes.
Norman MacLeod, 46, from Lewis, died in hospital following the incident off Taransay on 21 February last year.
The Achieve's skipper and another crew member survived.
In a report, the MAIB said the fishermen received no warning of the flooding because the bilge alarm in the aft fish hold had been disconnected.
Mayday message
The boat's digital selective calling (DSC) system was also not used to raise a distress call.
The report said that the skipper preferred to use the VHF radio because he did not fully understand how the automatic systems functioned.
A safety flyer has been published by the MAIB on the use of DSC.
The report stated: "As soon as the skipper became aware that his vessel was sinking, he transmitted a "Mayday" message on very high frequency (VHF) radio channel 16. However, because Achieve was sinking rapidly, the message was brief and did not include the position of the vessel.
"Immediately after making the transmission, the skipper left the wheelhouse and launched the liferaft. He then boarded the raft together with one of his crew.
"The second crewman, Norman Macleod, had donned a lifejacket and jumped into the sea as Achieve sank rapidly below him. He subsequently managed to board the liferaft after spending around 20 minutes in the water."
Experienced fisherman
The brief mayday message transmitted by the skipper of Achieve was initially misheard by the coastguard, the report said, and around 45 minutes of response time was lost as the name and location of the vessel were established.
Thereafter the crew were quickly rescued by helicopter and taken to hospital in Stornoway.
Mr Macleod was "conscious but delirious" on arrival at the hospital and efforts to revive him were unsuccessful. He died later that evening.
Mr MacLeod, who was known as Teddy, was an experienced fisherman.
He had a cardiac arrest while being treated in hospital. A post-mortem report concluded that the cause of death was hypothermia.
The MAIB investigation concluded that the foundering was caused by flooding in the vessel's fish hold, most likely as a result of a sprung plank in the hull.