NHS Highland sorry for failings in pregnant woman's care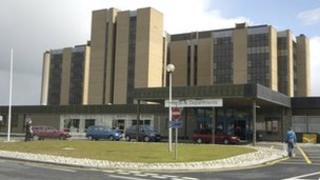 NHS Highland has apologised for failures in its care of a woman while she was pregnant and also during the delivery of her baby.
The woman was a patient of Raigmore Hospital in Inverness in 2011. Her baby daughter was stillborn.
A watchdog has upheld a complaint about the level of care she received.
It said birthing options should have been discussed with the mother because she was at risk to shoulder dystocia, a complication during labour.
Shoulder dystocia is when a baby's shoulders become caught in their mother's pelvis.
The watchdog, the Scottish Public Services Ombudsman's Office (SPSOO), said the health board should apologise to the woman.
It also said the antenatal midwife involved should be made aware of the importance of documenting previous history of shoulder dystocia in the handover note to the labour midwife.
NHS Highland chief executive, Elaine Mead, said the health board "fully accepted" the SPSOO's recommendations.
She said: "I deeply regret that we were unable to provide an appropriate level of care and advice and I recognise the significant distress this has caused.
I have written to the complainant and have asked them to pass on how truly sorry we are about what happened."
Ms Mead added: "We fully accept the recommendations made in the report. We have already taken action on some of these and are continuing to look at ways to improve."