Fujitsu's IT contract with Highland Council continued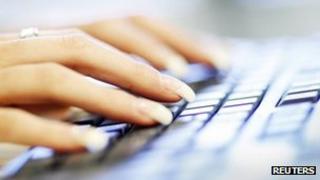 Fujitsu's contract to work on Highland Council's schools computer network has been continued for another 18 months in a deal thought to be worth about £14m.
The IT firm said it would work with the local authority on looking at how new technology could be used at low cost.
Fujitsu said the deal also secured existing jobs and raised the potential for new posts to be added.
In 2010 and 2011, councillors criticised the company for problems in the roll-out of new computers.
Fujitsu brought in specialist staff on a full-time basis to get that £70m contract, involving 8,000 devices, back on track.
Following the latest agreement, Fujitsu's Dave McCann said: "The systems are stable, consistent and performing well on all fronts, providing an enhanced, more reliable system, more efficient working practices and improved operations and services.
"We are now working with the council to bring further benefits by using the latest technology to make services more accessible and efficient."
Highland Council's finance, housing and resources committee chairman Dave Fallows said the contract was "good value for money".