Cows could help beetles get back to where once belonged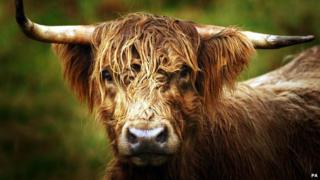 Cattle could be introduced to a site of special scientific interest (SSSI) to improve habitat for rare insects.
Nationally scarce beetles, moths and butterflies are found at Beinn Eigh SSSI in Wester Ross.
But a Scottish Natural Heritage-commissioned report has suggested that a decline in deer numbers has led areas of open woodland becoming overgrown .
The report has recommended allowing "hardy beef cattle" to graze on the site to keep down unwelcome plant life.
Domestic livestock would be easier to manage than trying to increase and then control red deer numbers, the document has suggested.
Rare and scarce invertebrates include a tiny fungus beetle called Ropalodontus perforatus, also the argent and sable moth and pearl-bordered fritillary butterfly.