'Vulnerable women involved in prostitution in Highlands'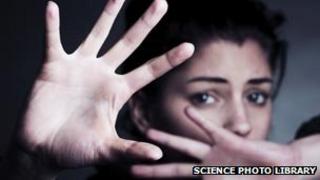 Vulnerable women who misuse substances have been exploited as prostitutes in the Inverness area, according to a senior police officer's report.
In his paper to Highland councillors meeting next week, Ch Supt Julian Innes said prostitution-related crime was low in the Highlands.
Street prostitution was also not a "significant problem" in the region.
However, Ch Supt Innes said it was concerning that "a number" of vulnerable women were involved.
His report, Highland Local Police Area - Hate Incidents, Hate Crime and Gender Based Violence, will be discussed by councillors on Thursday.
In the paper, the officer said: "Data on commercial sexual exploitation for Highland is very limited.
"Crimes relating to prostitution recorded in Highland are low, but an internet search for prostitution in all parts of Highland indicates that it is present."
Ch Supt Innes added: "Intelligence from the police highlights that street prostitution is not currently a significant problem in the Highlands, but that it is operating in hotels and privately let properties.
"There is concern about a number of vulnerable female substance misusers that are involved in prostitution in the Inverness area."
Domestic abuse
Other challenges flagged up in his report are domestic violence within teenage relationships. Also, the distribution of nude and semi-nude images of young people among their peers - an activity known as sexting.
The report is among papers dealing with gender crimes, such as domestic abuse, that will be considered by the community safety, public engagement and equalities committee next week.
Another report suggests that rates of violence against women were low, but council officers said this did not diminish in any way the impact of the crime on individuals.
The paper gives figures for domestic abuse in the Highland Council area.
In 2012-13, there were 2,102 incidents, a 12% increase on the previous year.
Women were the victims in most of the cases.
The reporting of rapes has also increased in recent years. There were 57 rapes reported in 2012 and the paper said the 2013 figure "already exceeds this".
The reports also set out various initiatives that seek to tackle violence and sexual assaults.
These include educational material for school pupils and teachers.