Inverness first in Scotland to operate universal credit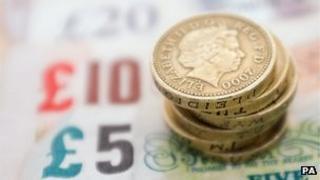 Inverness has become the first place in Scotland to operate the UK government's universal credit benefit.
The combined support for people looking for work or on a low income has already started in parts of England.
It replaces other benefits, such as housing, child tax credits and jobseekers allowance, and combines them into one monthly payment.
Citizens Advice Scotland and Highland Council have raised concerns about the change.
Inverness is the first place north of the border to start universal credit.
The UK rollout of the new benefit is to be completed by the end of 2017.
Minister for Welfare Reform Lord Freud said the benefit was modern welfare that supported those who needed it and was fair to taxpayers.
He said: "We are introducing universal credit in a slow, safe and controlled way.
"This careful approach is working well and we're in a strong position as we bring universal credit to Scotland.
"Most people are claiming it online, the IT is working and comprehensive support is in place. We will build on these successes as universal credit continues to roll out."
Alastair Christie, general manager of Inverness, Badenoch and Strathspey Citizens Advice Bureau has concerns that some claimants will struggle to self manage the payment.
Mr Christie said: "In an area like the Highlands there's quite a lot of rural, isolated places where broadband is not available.
"People on low incomes still find it difficult to afford broadband in their houses and will rely more and more on agencies like Citizens Advice to give them the access to the broadband to maintain their claims."
In a new report, Highland Council said there were a number of "serious concerns" about the potential impact on its tenants and council house rental income.
The concerns include the practical arrangements on data sharing between the local authority and Department of Work and Pensions.