Land at Uig gifted for St Kilda Visitor Centre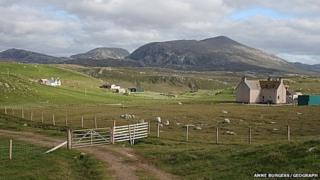 Land in the Western Isles has been gifted for a proposed visitor centre dedicated to the St Kilda islands.
The attraction is planned for a cliff-top site at Mangersta in Uig on Lewis - about 41 miles (66km) east of the remote archipelago.
Building the centre on St Kilda's main island, Hirta, was ruled out because bad weather can restrict access to the small group of isles.
Landowner the Hamnaway Estate has provided the site for the centre.
The area also forms part of common grazing for the livestock of local crofters.
Subject to agreement on decrofting the site with Mangersta Common Grazings Committee, an outline planning application will be submitted to Comhairle nan Eilean Siar in the near future.