First squid caught off Western Isles destined for Paris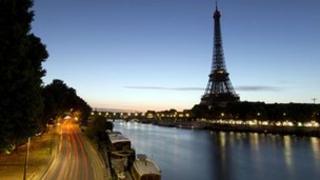 Squid caught off the Western Isles have been sold for use in restaurants in Paris.
The islands MSP Alasdair Allan said it had been "many years" since squid were last landed in the isles.
Mr Allan added that a consignment from the latest catch was on its way to France.
This comes amid an agreement from the Scottish government for a commercial squid fishery to be established off the isles on a trial basis.
Barra in the Western Isles already supplies French eateries with snails, another delicacy.
Islander Gerard MacDonald gathers them from coastal meadows called machair.
In July, he received an order for snails from the French Consulate in Edinburgh.
Following the landing of squid, Mr Allan said: "For some time now there has been an effort to ensure a commercial use can be found for a squid fishery in the Western Isles.
"I am very pleased that Fisheries Minister Richard Lochhead has now ensured that a trial squid fishery can take place.
"Clearly there is a market for this product and if we can continue to work together to find the most sustainable way to do this then it will benefit of the fishing industry and the wider island economy in the long run."