West Harris Trust plans to build business units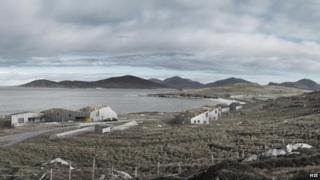 Six business and office units are planned for an area of community-owned land on Harris.
West Harris Trust plans to have the units built at Horgabost.
They would form part of a larger project to create a community venue, a children's play area and amenities for caravans and campervans.
Three estates involving a total of 16,254 acres (6,577 ha) and the townships of Scaristavore, Borve and Luskentyre were taken over in 2010.
Highlands and Islands Enterprise has offered £154,000 towards the construction of the units.