New Keanu Reeves film 47 Ronin looks to Skye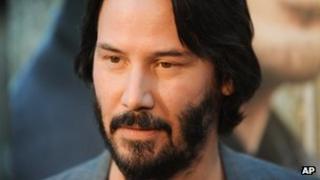 New Keanu Reeves film, 47 Ronin, is the latest big budget movie to feature the Isle of Skye as a backdrop.
The landscape on the island's west coast appears, with some alterations using special effects, in the trailer for the samurai fantasy adventure.
Scenes for several other major films were also shot on Skye.
They include Stardust starring Michelle Pfieffer and Robert De Niro, sci-fi Prometheus with Noomi Rapace and Snow White and the Huntsman.
47 Ronin is due to be released in UK cinemas next month.
According to a newspaper report, Skye could host another major production in the near future with scenes for Star Wars Episode VII being shot on the isle.