Police to target noisy neighbours in Highlands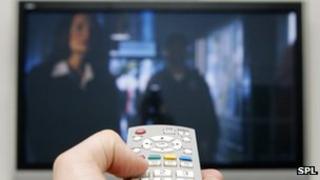 Noisy neighbours in the Highlands and Islands are to receive warnings about future anti-social behaviour.
Police Scotland said officers will show up at the doors of repeat offenders during Operation Notebook on Friday.
The force said officers in the area have to deal with large numbers of noise complaints.
Police said they had powers to seize televisions, radios and stereo equipment and hold on to it for at least a month at the owners' expense.
Noise complaints can also lead to a fixed penalty notice and a report to the procurator fiscal.
Police said pubs and clubs may also be targeted on Friday.
Ch Insp Angus MacInnes said: "There are some addresses across the Highlands and Islands Division that we get repeat calls about and that is not acceptable.
"This Friday we will be visiting them, providing advice and if necessary a warning that further calls will result in police action including the possible seizure of stereos, computers, televisions and other equipment."