Special screenings of Local Hero and The Cheviot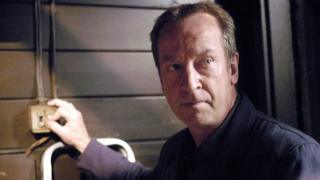 Special screenings of Local Hero and The Cheviot, The Stag and The Black, Black Oil are to be held close to where scenes for the films were shot.
Local Hero's director Bill Forsyth and associate producer Iain Smith will introduce their feature from 1983 at Mallaig on 2 November.
Nearby Morar beach was used as one the film's location.
Actor Bill Paterson will introduce 1973's The Cheviot at Dornie, where the film was partly shot, on 3 November.
The Screen Machine, a mobile cinema, will show the films.
The screenings are part of the Creative Scotland-funded Natural Scotland on Screen project.
It aims to showcase how films and television have imagined and represented Scotland's landscape and biodiversity.
'Important guests'
Bafta Scotland is supporting the two special screenings.
This year is the 30th anniversary of the release of Local Hero.
Written and directed by Forsyth, it tells of a US oil company's attempt to buy a Scottish village so it can build a refinery.
Starring Hollywood actor Burt Lancaster, its cast also includes Scots actors Fulton Mackay, Denis Lawson, Alex Norton and new Doctor Who, Peter Capaldi.
Norton also appeared in The Cheviot along with Paterson, who has since appeared on TV in Sea of Souls, Wall of Silence and Doctor Who story Victory of the Daleks.
The 40-year-old film is an adaption of a play by John McGrath and tells of the exploitation of the Highlands from 1746 to 1973.
Douglas Dougan, Natural Scotland on Screen Film project manager, said the two features were among 60 films and 30 TV programmes gathered by the initiative.
He added: "So far we have shown 50 films in cinemas in the Highlands, islands, Inverness, Glasgow and Edinburgh, with more still to come before the end of the year."
Jonathan Melville, of the Screen Machine said: "We're delighted to be showing both Local Hero and Cheviot, in locations which are relevant to the films and with such important guests in attendance."
Iain Munro, deputy chief executive at Creative Scotland, added: "Bill Forsyth's Local Hero is a Scottish cult classic, with The Cheviot, The Stag and The Black Black Oil a rarely seen masterpiece.
"This is a great opportunity for people to experience these two landmark Scottish films as they come back home to their roots."