Skye death hillwalker named as John Hamer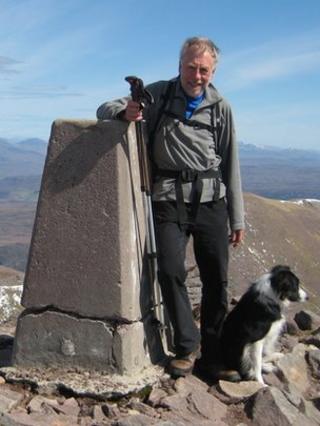 A man who died while on a trip to Skye has been named as John Hamer, an experienced hillwalker from Cumbria.
The 66-year-old, from Hayton, near Brampton, is believed to have fallen from a ledge after becoming separated from friends on the trek last month.
He had been walking in the Glen Brittle area at Coire Ghrunnda at the time of the accident.
Mr Hamer's body was found following a search operation which involved several rescue teams.
His wife Betty thanked those who took part in the search for her husband.
She said: "The rescue services and the police were extremely supportive and involved me fully in the two days of the search.
"They were all volunteers who thought nothing of leaving their places of work and spending many hours working with great dedication and determination."
Mr Hamer, who retired from his job as a planning officer with Carlisle City Council seven years ago, had climbed all the highest mountains in England, Scotland and Wales.
He had also walked and climbed in the Alps, Himalayas and the Atlas Mountains in North Africa with his wife and their son Paul.
Mr Hamer also had interests in long-distance cycling and bird watching, and regularly helped with British Ornithology Trust counts along the Solway.
His funeral will be held at Carlisle Crematorium on 10 October, with donations being given to the mountain rescue teams involved in the search.