Inverness church dedicates new window to Mary MacKillop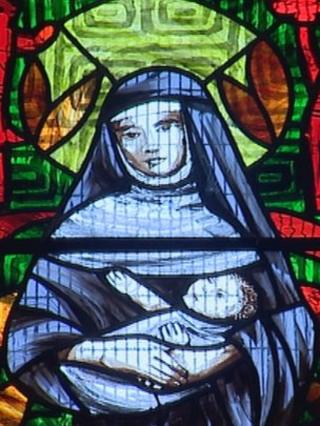 A Highland church where Australia's first saint once worshipped has a new stained glass window dedicated to her.
Melbourne-born nun Mary MacKillop, who died in 1909, was canonised by Pope Benedict XVI at a ceremony in Rome in 2010.
Her mother, Flora MacDonald was born in Fort William and lived in Roybridge, which the nun visited in 1873.
Mother Mary also worshipped at St Mary's Church in Inverness where the new windows have been installed.
There is a shrine in her honour at St Margaret's Church in Roybridge.
Her work as a nun included co-founding the religious order, The Sisters of St Joseph, in Penola, Australia.
She also helped to set up the Woods-MacKillop Schoolhouse, also in Australia.