Elgin man sent text to mum of underage Ross-shire girl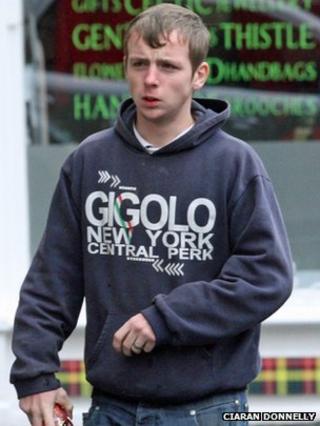 A man sent a text message to the mother of an underage girl admitting he had sex with her daughter and apologising for what happened, a court has heard.
Shawn Taylor, 18, of Elgin, had sex with two girls aged 13 and 14 at houses in Ross-shire.
The High Court in Edinburgh, heard that he met the girls via a social networking website.
The judge, Lord Turnbull, deferred sentence on Taylor who was placed on the sex offenders register.
Taylor admitted repeatedly having sex with the 13-year-old girl between December 2010 and April 2011 at a house in a Ross-shire village.
He also admitted having intercourse with the other girl in September last year at another village in the area.
Advocate depute Susanne Tanner said Taylor and the first girl began communicating via Facebook in 2010 before he travelled to the Highlands to meet up with her.
She said that the first time they had sex the girl was aged 13 and he was 16.
He had sex with the girl about four or five times with the last occasion occurring the week before her 14th birthday.
The girl later admitted to her mother that she had intercourse with Taylor.
He was staying with a friend in the village at the time and the woman went round to the house to speak to him but found he had "abruptly left".
Text message
Taylor later became friends with the second girl on the social networking site. She made him aware that she was 14-years-old.
He travelled north in September last year and set up a tent at a skate park planning to stay with a friend and celebrate his 18th birthday.
The girl brought a present for him and joined him in the tent.
Ms Tanner told the court: "The complainer has stressed that she was not put under any pressure by the accused. She was however only 14 years of age."
She later disclosed to her mother that she had sex with Taylor.
The advocate depute said: "The accused sent a text message to her mother, apologising for what had happened. He admitted in the course of that message that he had had sexual intercourse with her daughter."
It was later reported to the police and Taylor was detained and interviewed.
He claimed that he had sex with the first girl, who he believed to be 14, on one occasion and that it had happened "accidentally".
He admitted he knew the age of the second girl and that he had intercourse with her in the tent.
Defence counsel Shahid Latif said a background report would be required on Taylor ahead of sentencing him.