Inverness man faked illness to lure and attack woman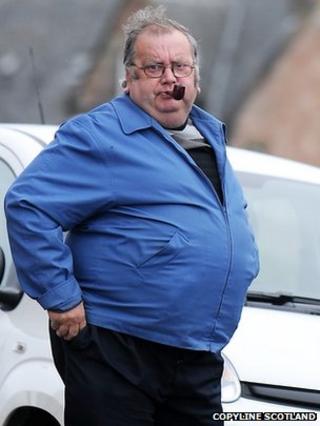 A man pretended he was having a heart attack at a canal towpath to lure a jogger with the intention of raping her, Inverness Sheriff Court has heard.
The 27-year-old woman managed to fight off Ian Shaw, 59, and run off, leaving him on the ground with his trousers around his knees.
Shaw, of Inverness, denied on indictment the charge of assault with intent to rape.
Following a four-day trial, a jury found him guilty by a majority verdict.
Shaw, a part-time delivery driver, will be sentenced on 29 October after a social background report has been prepared and a risk assessment done.
Sheriff David Hall placed him on the sex offenders register.
Defence agent Eilidh Macdonald said Shaw would be appealing the conviction.
The attack happened on 4 January last year on the banks of the Caledonian Canal between Dochgarroch and Torvean.
Shaw had lodged a special defence of alibi, claiming he was on the internet at the time of the offence.
A computer expert confirmed his computer was in use during those times.
But when interviewed by police, Shaw confirmed he had met the woman on the towpath, and tried to kiss and cuddle her.
Identity parade
He said he wanted to have sex with her but she had said no, struggled and ran off. He told officers that he would not have raped her.
The court heard that Shaw added: "I walked home in disgust, thinking it is not in my nature to have done that."
The prosecution and defence also agreed in a joint minute that after assessment by two psychologists, Shaw was of below average intelligence and highly susceptible to leading questions and suggestions. The experts said he was prone to making things up.
Shaw's victim was twice unable to pick him out of an identity parade, and there was no DNA evidence connecting him to the woman.
The victim described her assailant as 19-20 stone in weight and was wearing the same type of clothing Shaw had admitted to in police questioning.
The court heard how she feared she would be raped.